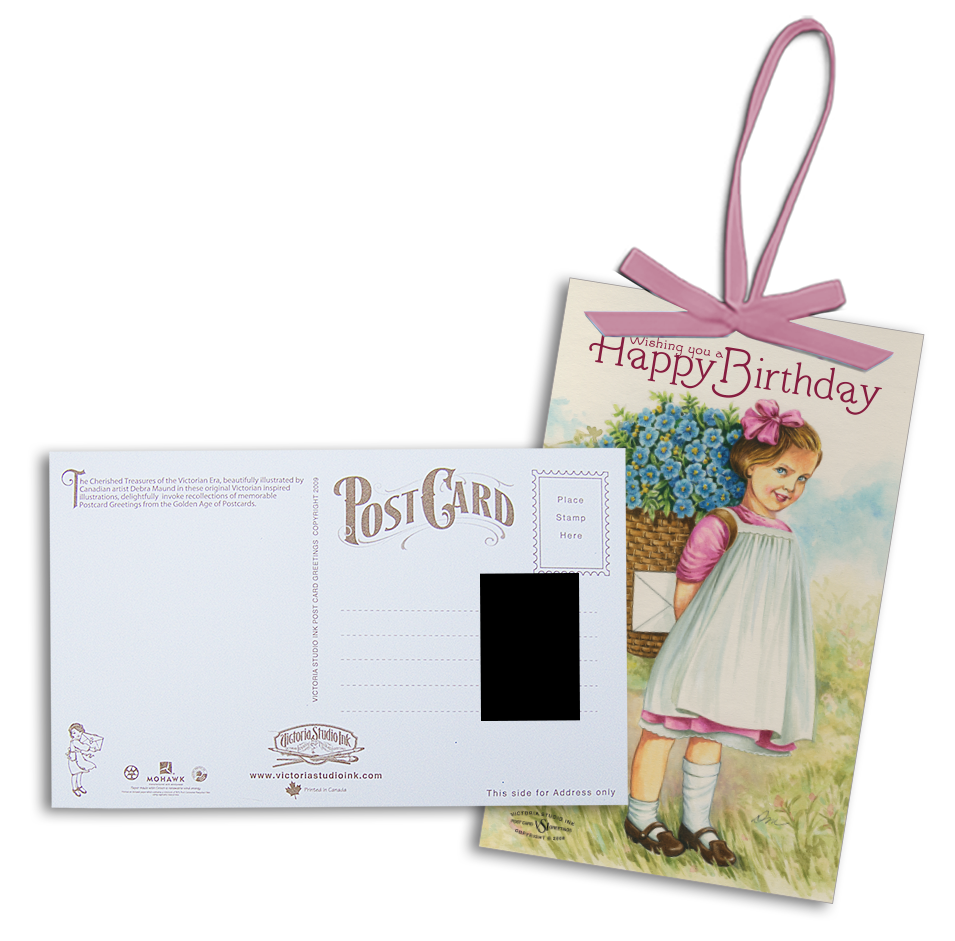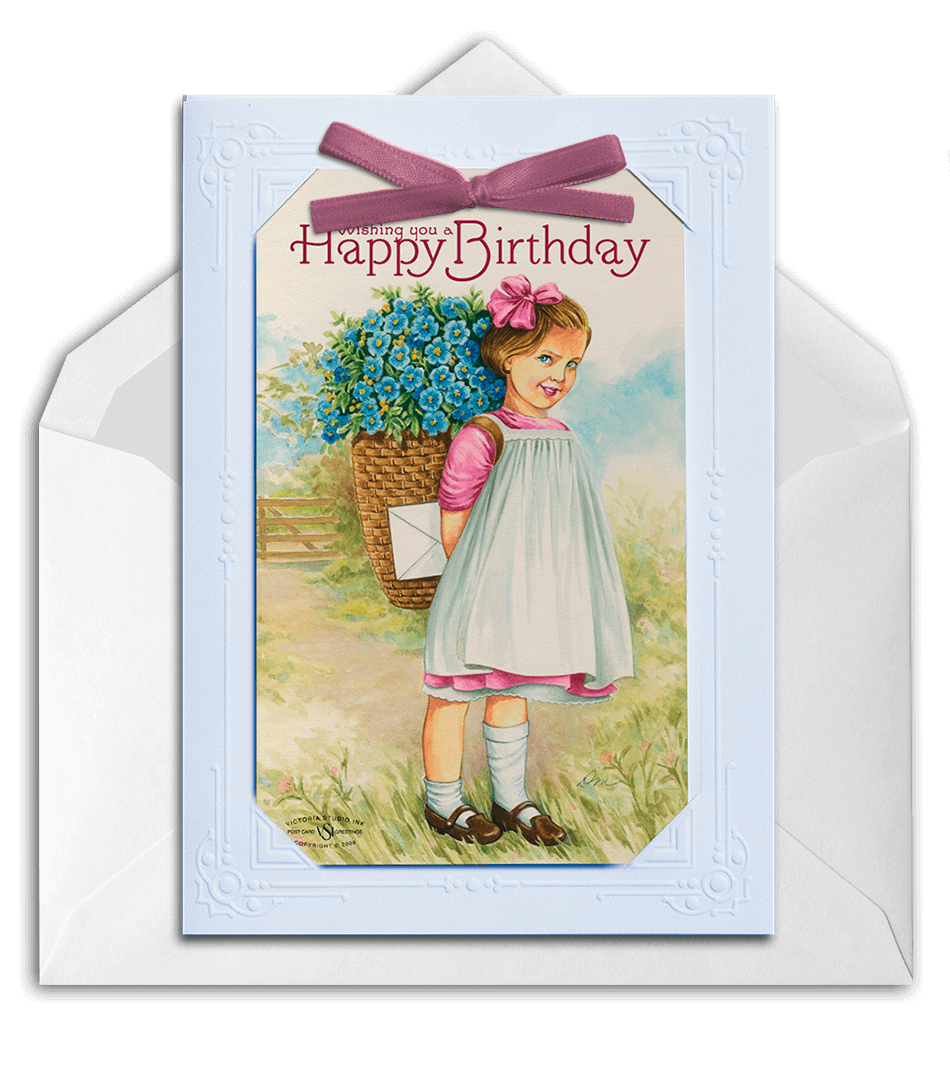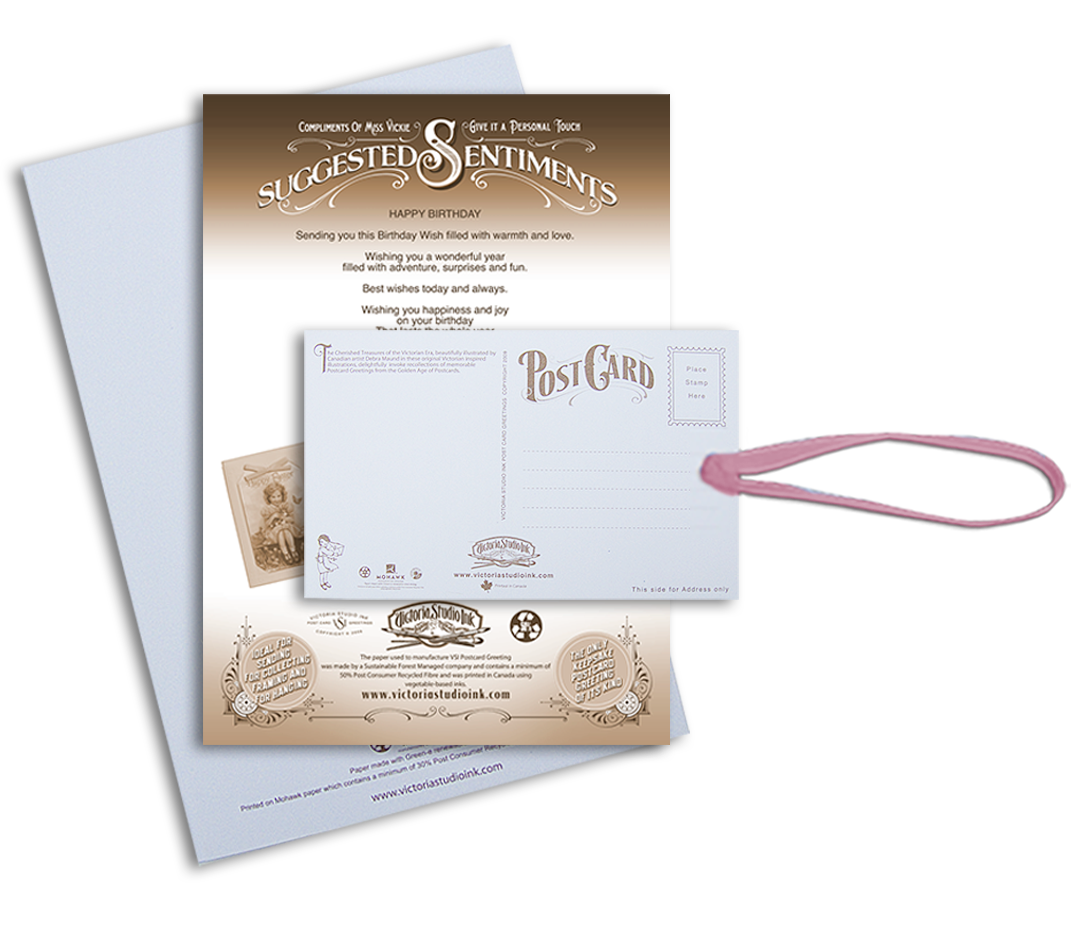 The Only Keepsake Greeting Card Of Its Kind
Each card is packaged in a resealable archival quality sleeve to protect them from handling. The package consists of a mailing envelope, a 5×7 embossed folded card which is blank inside, your Keepsake greeting postcard and "Miss Vicky's" suggested sentiments to use to make your greeting personal. To send the postcard just add your sentiments inside the folded embossed card, place it in the envelope and it's ready to go. Don't forget to add a sentiment on the back of the postcard since it can be removed and saved.

All images on this website are protected by copyright and cannot be reproduced or used in any way without the express written permission of Debra Maund. All trademarks and product names mentioned are the property of their respective owners.